Instructions
You can mark your requisitions as being private. Private requisitions do not go to social media nor send out job alerts. They also do not appear on the Career Portal nor the Employee Portal.

To make a private requisition, check the box on the requisition screen.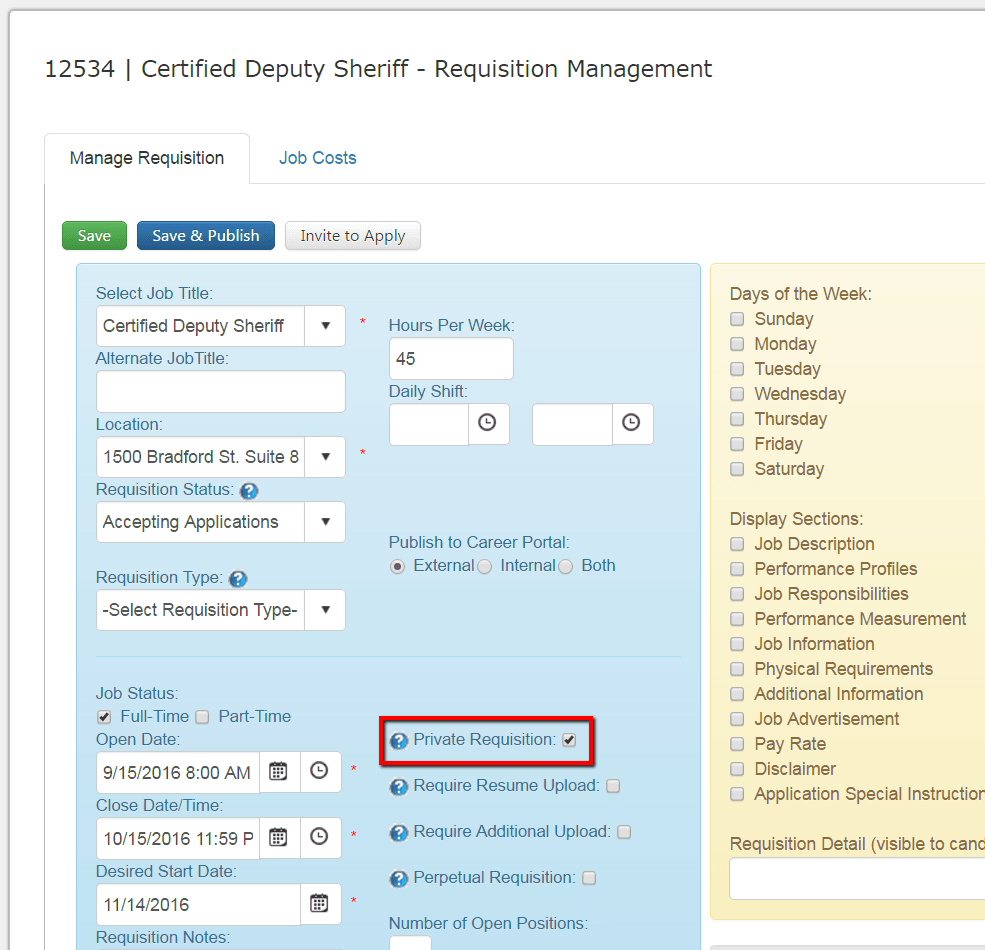 After you publish the requisition you will need to hand out a link. Remember, no one knows about the requisition, so no one can apply unless you communicate a link to them.

For links, you can either make a job source channel called "Private" (what it is called is up to you) or you can use the private portal links.



The difference between these two methods is that candidates that come through the job source channel that you made will be called "Private" and those that come through the Private Career Portal Link will be labeled "Other". 

Note: Everyone who applies to a private requisition will be of type "External" and will need a candidate account.