Instructions
There are several ways to route a candidate. You can route them manually by bulk routing or routing on the candidate or you can set up Automatic Candidate Routing.

Automatic Candidate Routing allows you to setup which hiring managers need to be routed a candidate on an automatic basis for a particular position. 

First, make sure that you have the configuration turned on. Go to your Settings, Configuration, Client Settings, and then check the box for "Allow Automated Candidate Routing".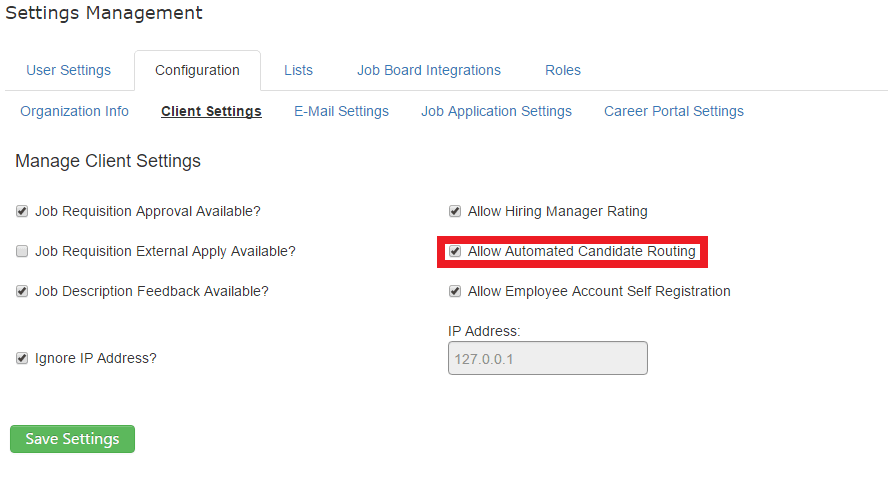 Then navigate to the job you want to setup with Automated Candidate Routing.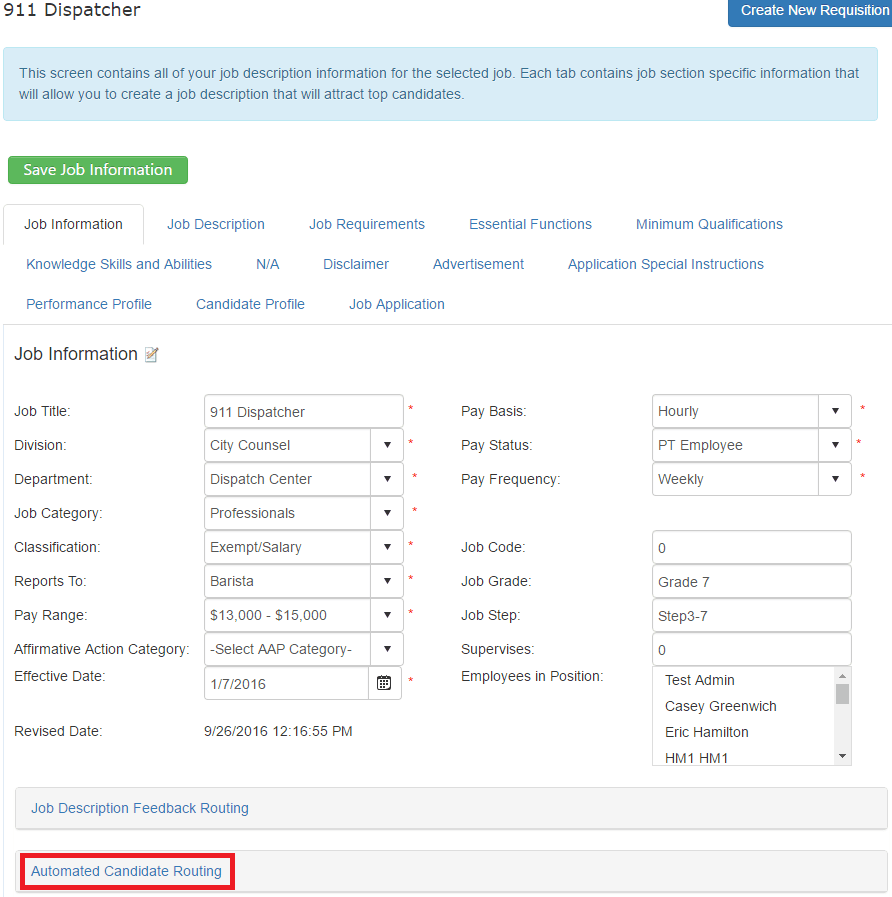 Here you can select which hiring managers should be routed the candidate and then click save.

As candidates apply, they will automatically be routed to all the hiring managers that were selected. They will automatically appear in routed status and the routing history will show that they were routed.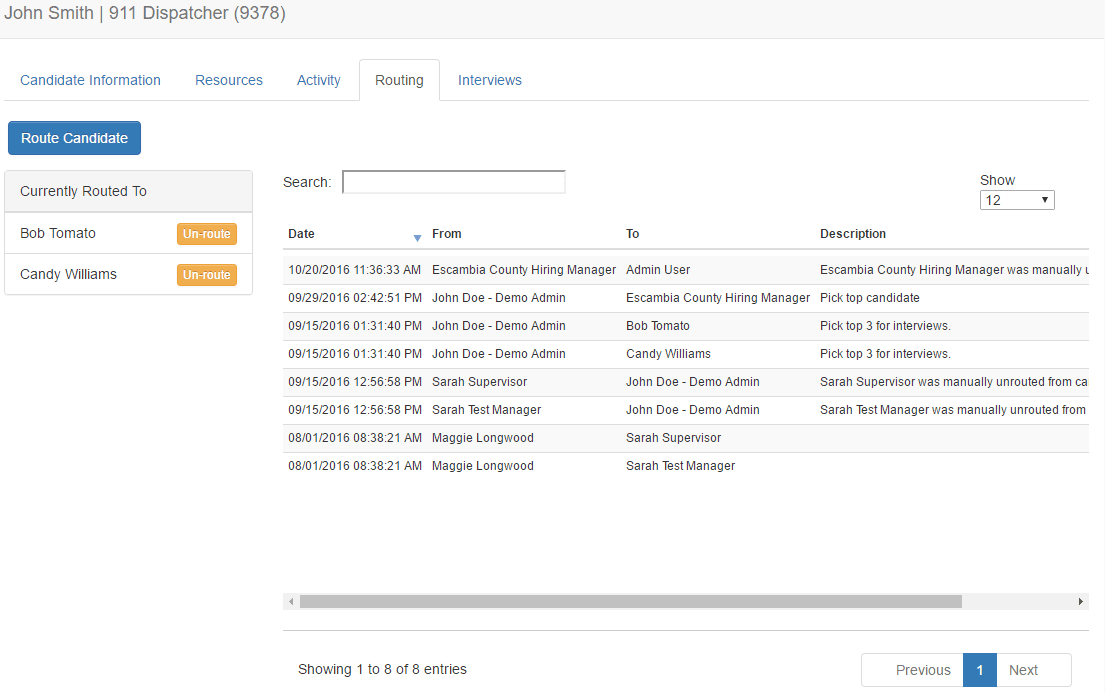 Note: Automatic Candidate Routing immediately takes effects. As soon as you turn it on, any published requisitions for the jobs you have set up will start to forward candidates. Also, be aware that BEFORE automatic candidate routing was turned on candidates were not automatically forwarded. You may need to go back and bulk route those candidates.