It is possible for an end-user to store a credit/debit card or ACH payment method on file.
With CSG Forte you can:
Add a payment method at any time (no need to process a transaction)
Save a payment method when checking out through e-commerce or in-person (both card-present and card-not-present)
Save credit/debit cards or bank accounts (ACH)
Important Note
If you are using CSG Forte's convenience fee model, you will not be able to use the payment methods on file. You will receive errors such as "1004: Invalid Configuration" or " conv fee incorrect". To save payment methods, switch to CSG Forte's absorbed fee model.
Disclaimer
This article is provided for informational and educational purposes only. If you are having trouble following the steps in this guide, please reach out to CSG Forte's support team.
Store a Credit or Debit Card on File
When a user is checking out and wishes to save a card on file, they will be presented with the standard CSG Forte payment form.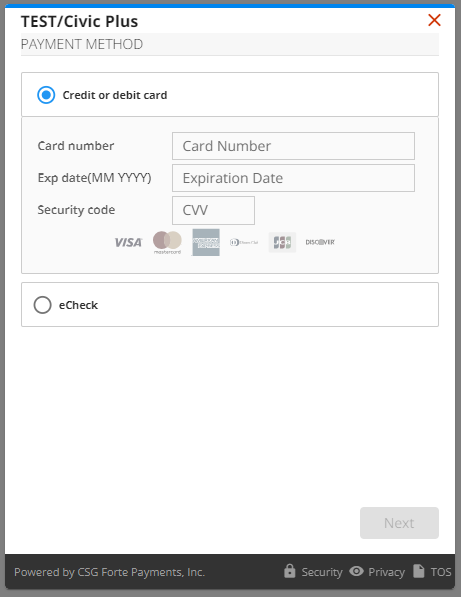 If the user has a card on file with Forte and is making a repeat purchase, they may see their Forte wallet.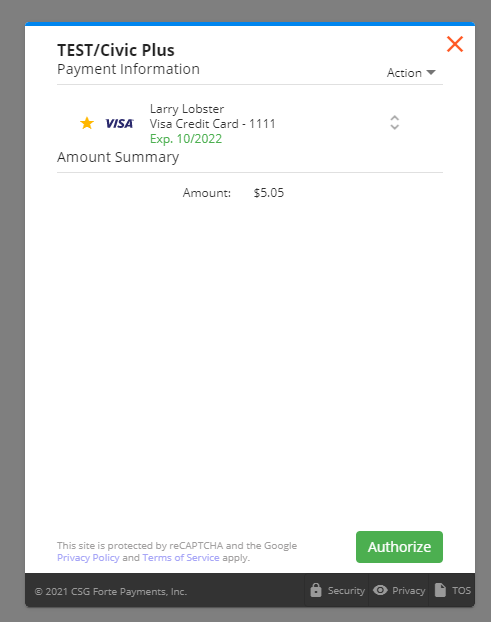 The CSG Forte Wallet allows users to add or edit their payment methods in their wallets.
Note: If the user chooses to edit their CSG Forte wallet this does not affect CivicPlus's product wallets.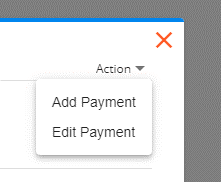 The user can also pick between payment methods they have added in the past.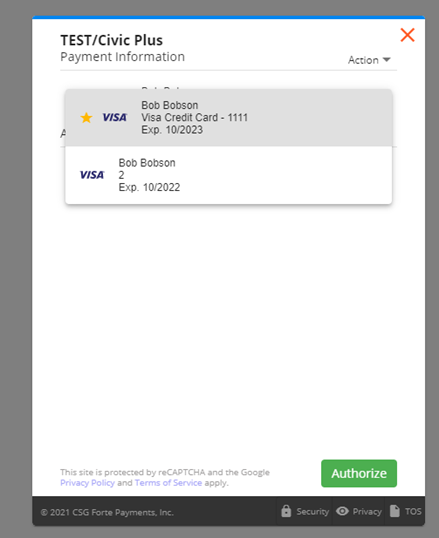 Store ACH on File
The user can also select to store a bank account on file. This is only available if you have the service turned on with CSG Forte and have configured your Pay gateway configuration to accept ACH.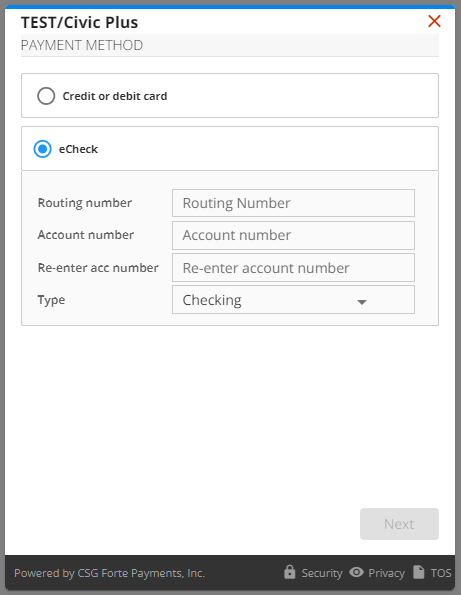 Storing ACH and the CSG Forte wallet works exactly the same as credit and debit cards.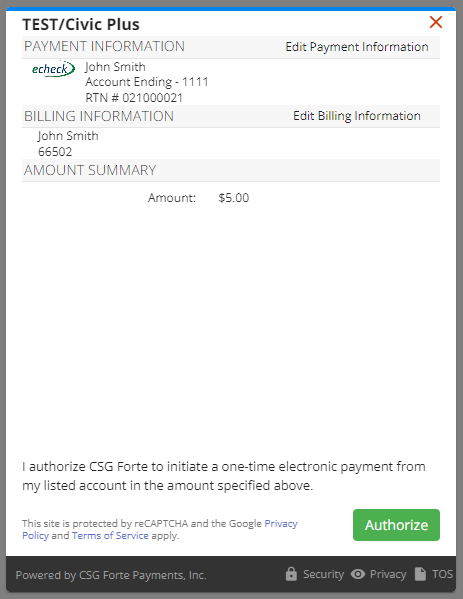 Storing a Payment Method Outside of Transaction
It is possible for users to store a payment method at any time. The form is very similar to when saving a payment method during a transaction. The only differences are that the user will not be asked for CVV (Card Verification Value) and Authorize button will say 'Create Token' instead. Learn more about tokens.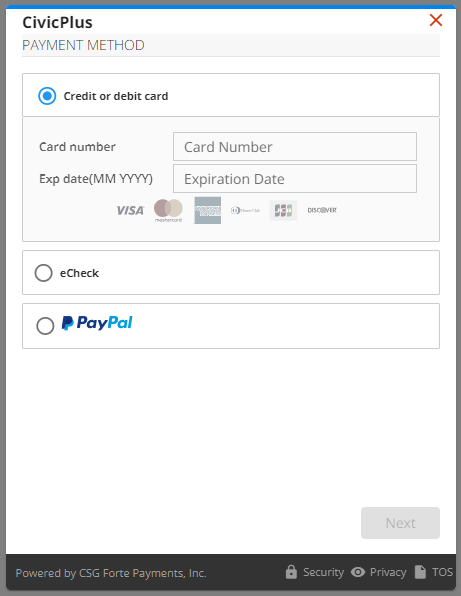 Storing a Payment Method with EMV
It is possible to store a credit or debit card with EMV both inside and outside a transaction. The payment form you will see will be identical in all cases.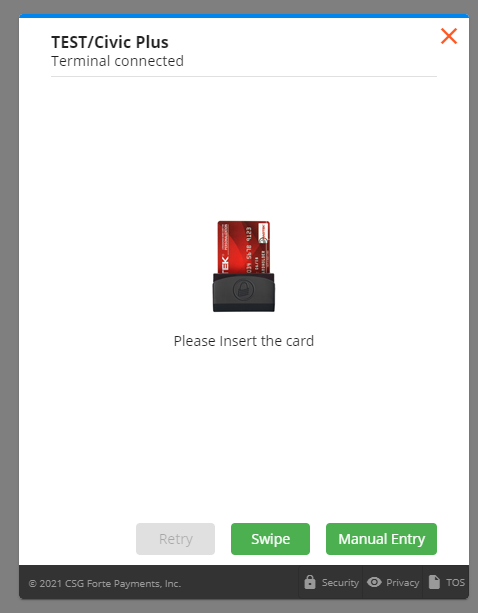 Note: If using EMV and the CSG Forte wallet at the same time, and you wish to add a new payment method, you will have to hand-key the card.
CSG Forte Customers
All payment methods that your users store through Pay are visible in the customer section of CSG Forte. Here you can see your customer names and all of their payment methods.

Clicking on a customer will show you everything they have in their CSG Forte Wallet.