The CivicPlus Organizations service provides a central repository of applications, users, and groups. These users and groups determine the permission levels that trickle down to other CivicPlus products and applications are the CivicPlus products that are associated with an Organization.
Applications
Applications are the CivicPlus products an organization has access to and will display in the Dashboard and within the product app switcher so users can easily navigate between products.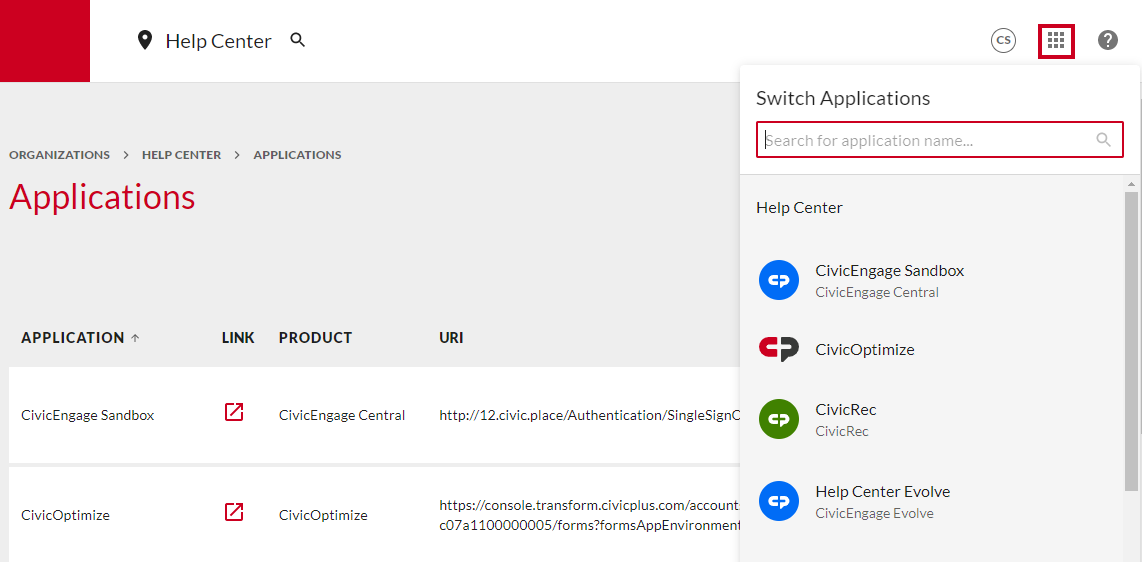 Settings
Organization Owners are able to update the branding for their organization as well as force two-factor authentication for all of the users in their organization.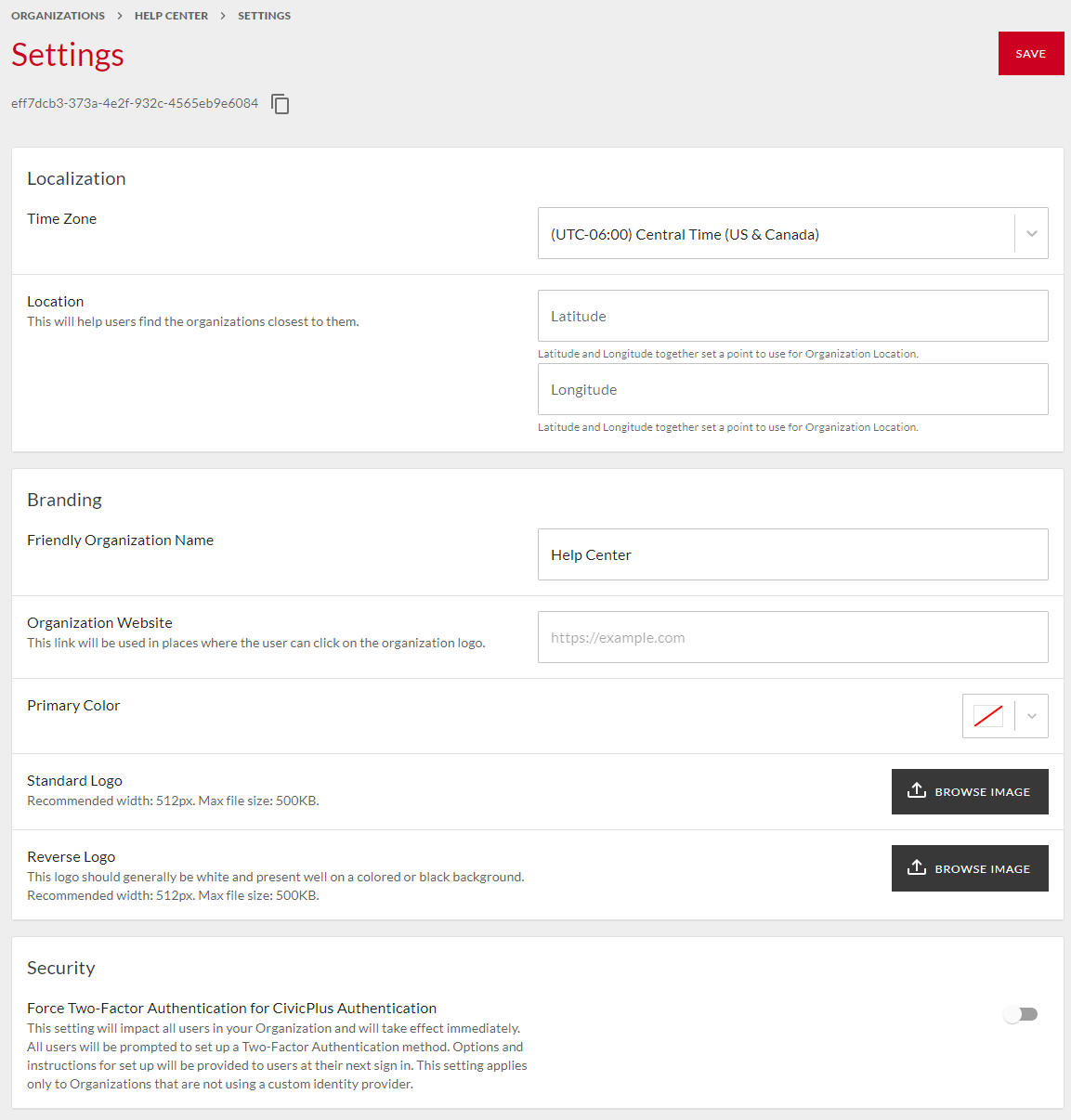 Groups
Groups can be created in order to assign permissions to a set of users who will need the same access to features in Integration Hub, CivicPlus Notifications, HCMS, or CivicEngage Evolve.

Users
Once added, organization users can be assigned to groups.

Related Articles