The CivicPlus Portal is a centralized online hub where community members can connect to services and interact with their municipality. From paying utilities to signing up for a recreation league, CivicPlus Portal streamlines the online civic experience and eliminates barriers to resident services. Municipalities can customize their Portal instance by creating links to community services and embedding other CivicPlus products.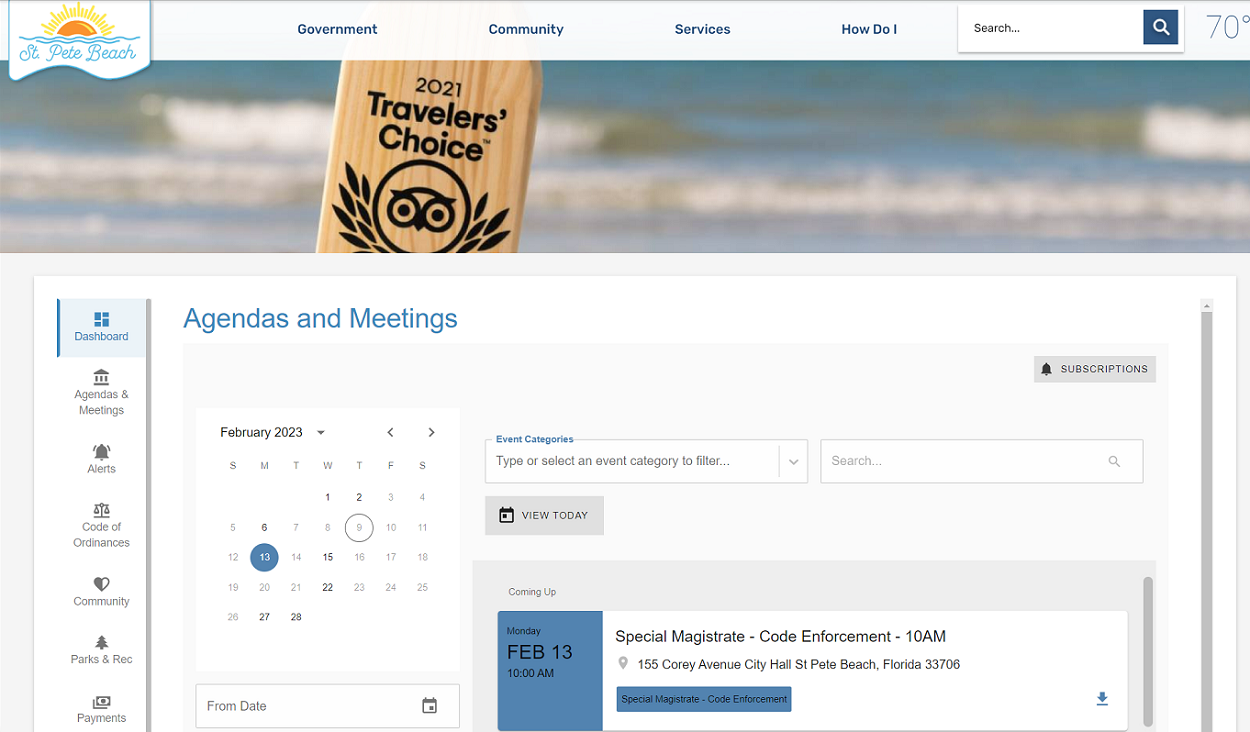 This article walks through the functionality and features available in the CivicPlus Portal.
Access the CivicPlus Portal
You can access the CivicPlus Portal by going to the embedded Portal page on your website or the stand-alone Portal site and logging in via CivicPlus Single Sign-On.
The Portal can also be accessed via the product application switcher on your CivicEngage Central site.

Dashboard
Logged-in users see a personalized dashboard that provides link cards to the services they use most frequently and other community opportunities. Learn how to Manage Bookmarked Links on Your Portal Dashboard.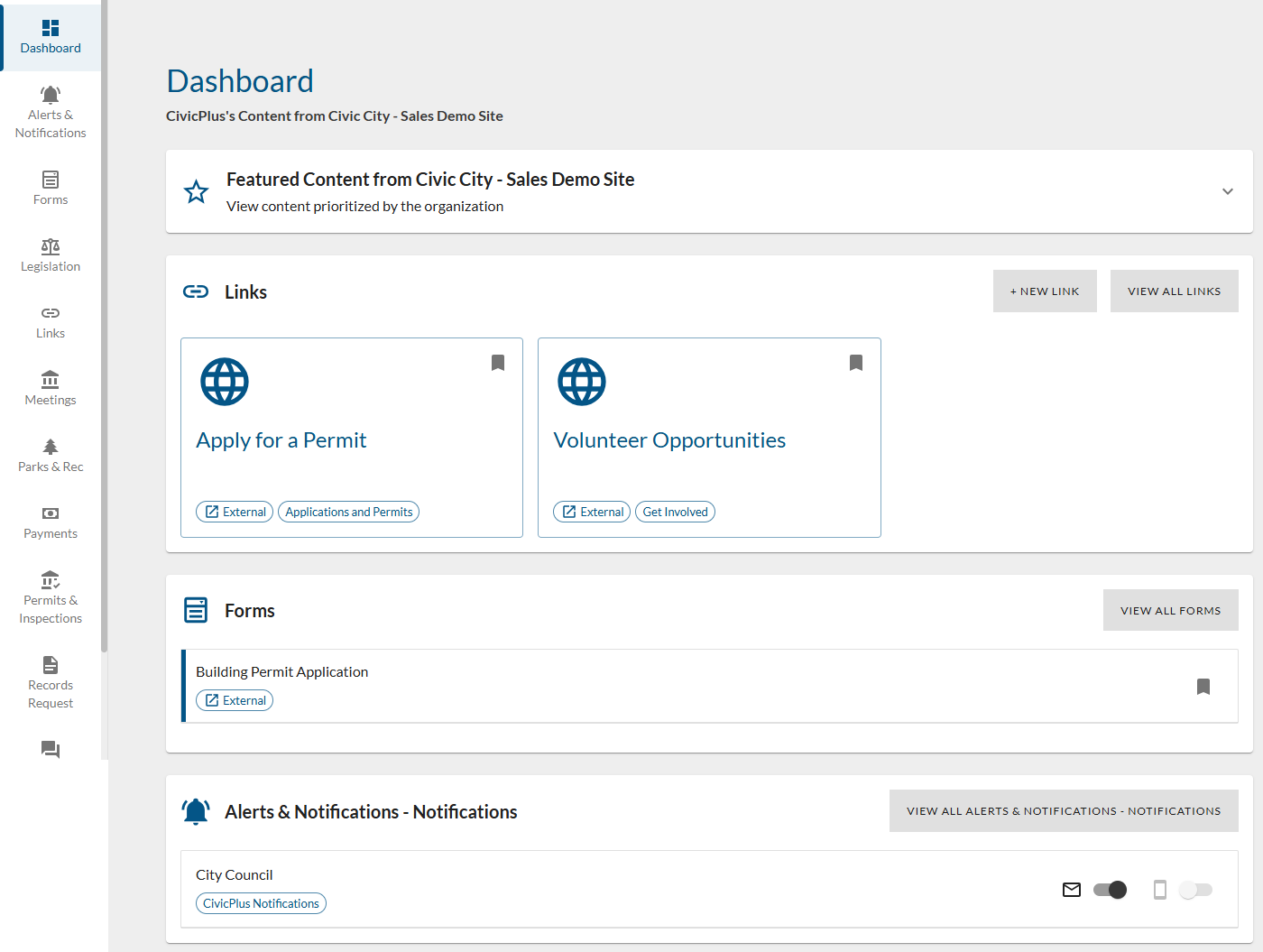 Link Cards
Admin users can create link cards for various categories under the Settings tab.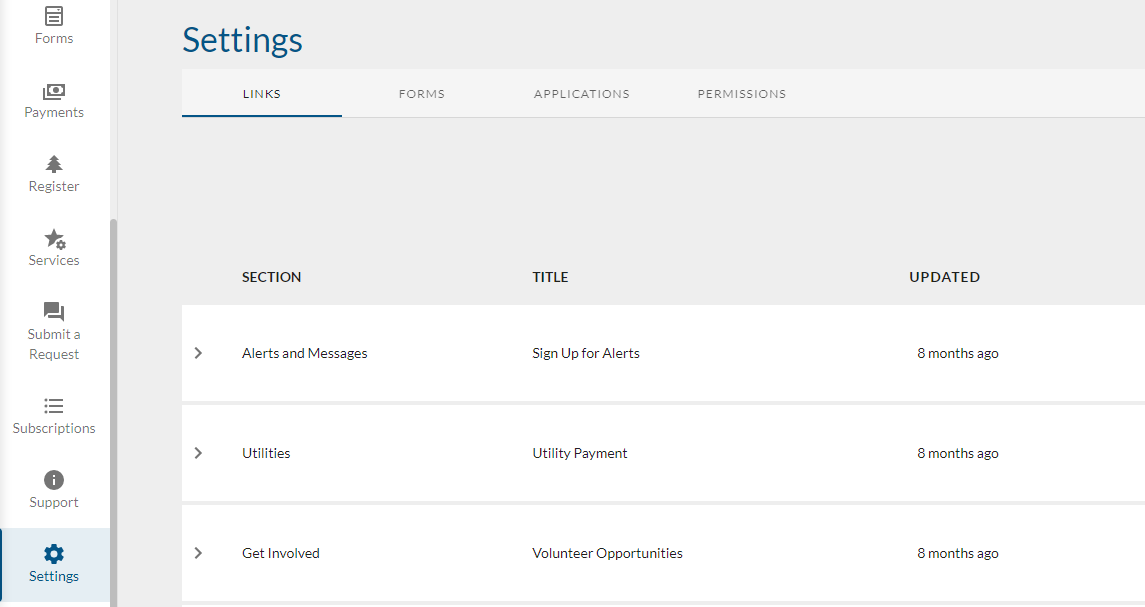 Once created, these link cards will be available for users to access and bookmark.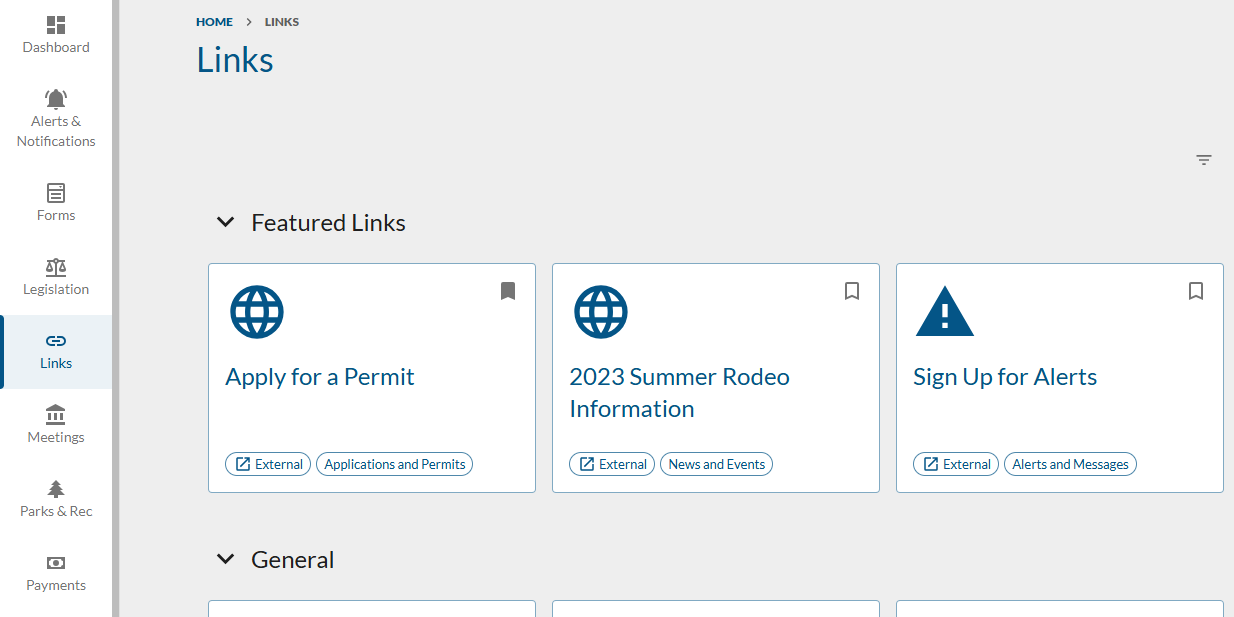 Forms
The Forms tab in Portal provides a centralized location for community forms. If you have CivicEngage Central and/or CivicOptimize, those forms will automatically sync to your Portal. You can also add links to third-party forms.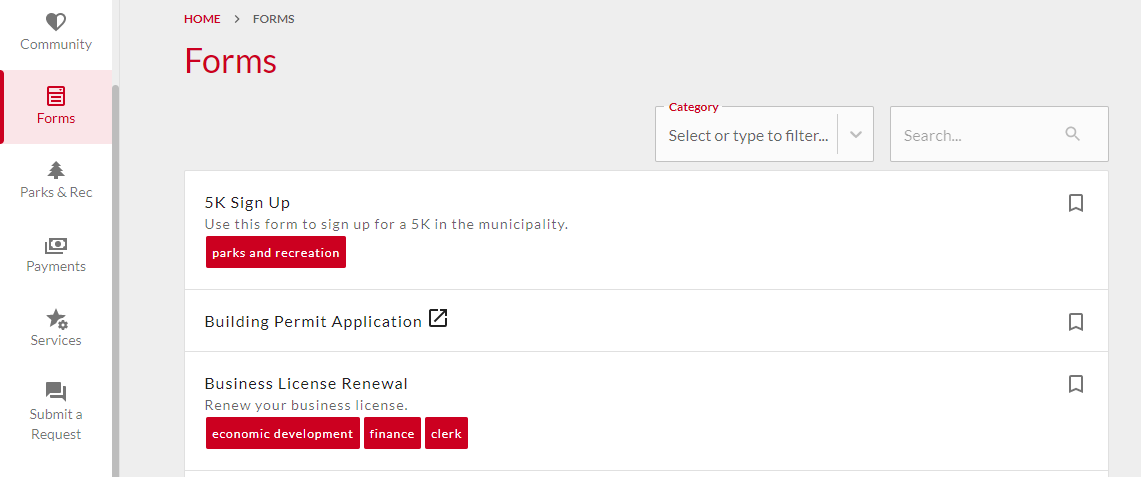 Payment Forms
In addition to Link Cards, the Payments tab in Portal provides a centralized location for forms that have payment submission events. Any form with a payment submission event will automatically appear on this tab.

Product Embeds
Your CivicPlus Portal is automatically linked to your other CivicPlus solutions. The following product embeds are available: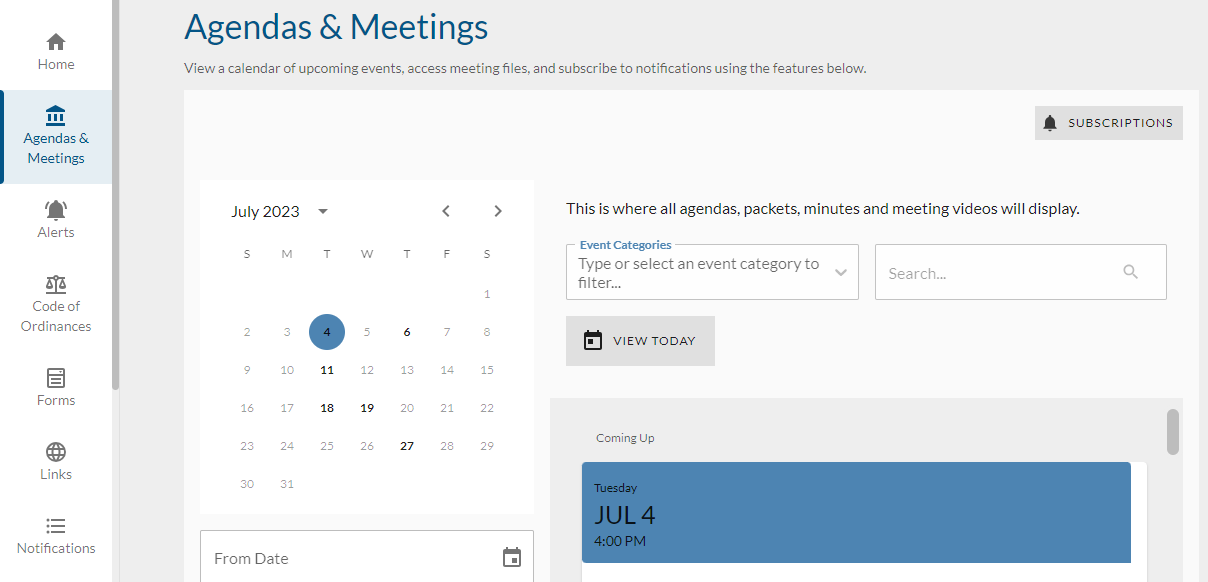 Admin users can show/hide product embeds and add custom labels and text to the embeds under Applications Settings.
Related Articles