Your CivicPlus Portal is automatically linked to your other CivicPlus solutions. Instead of creating separate web pages for other products' public interfaces, you can save time by creating new (or redirecting existing) links to load specific pages within your CivicPlus Portal. Some examples include:
Agendas & Minutes > Portal's Agendas & Meetings (CivicClerk) tab
Online Code > Portal's Code of Ordinances (MunicodeNEXT) tab
Subscribe to Alerts > Portal's Alerts (CivicReady) tab
Report an Issue > Portal's Submit a Request (SeeClickFix) tab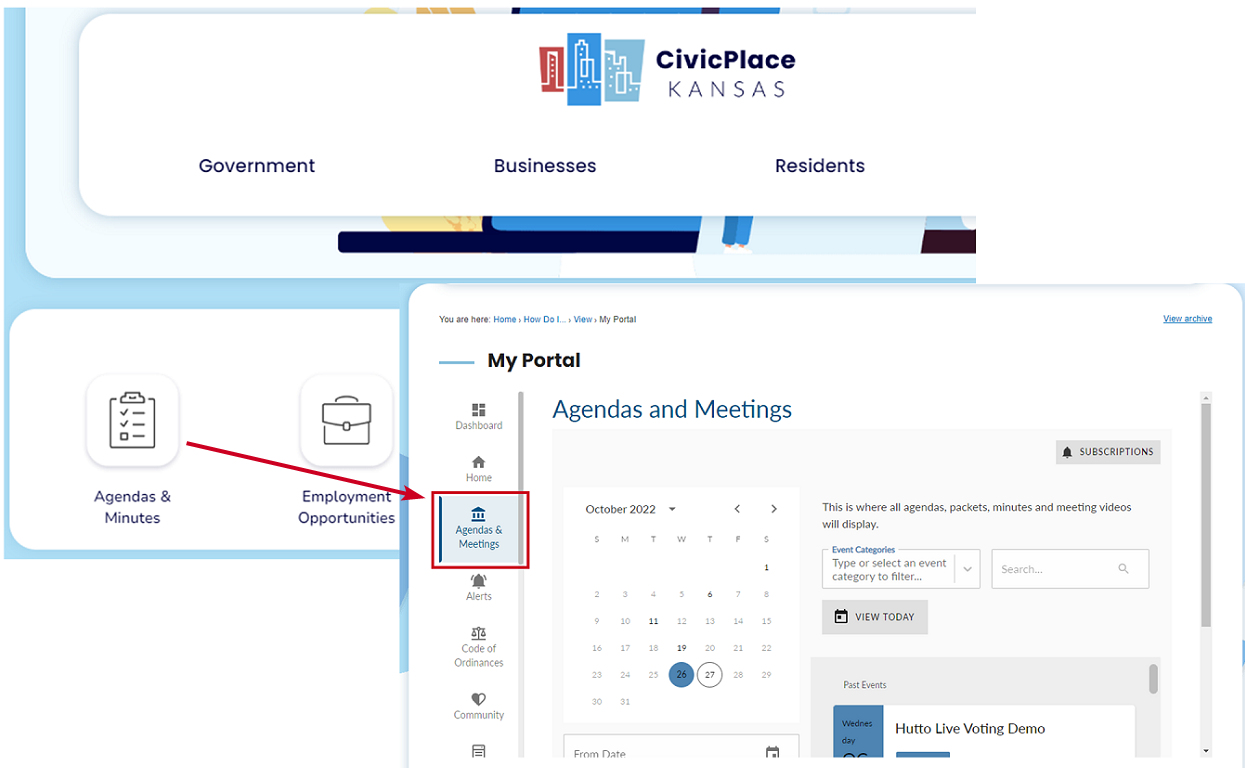 URL Parameters
The following URL parameters can be used to accomplish these redirects. Start with your base Portal URL, which will vary per site (example: https://pr9.civic.place/3605/My-Portal), then add the following URL parameters.
For Portal Pages with Embedded Interfaces
Agendas & Minutes: ?portalpage=embedded/civicclerk
Alerts: ?portalpage=embedded/civicready
Code of Ordinances (recent addition): ?portalpage=embedded/municodenext
Submit a Request: ?portalpage=embedded/civicservice
To Link to Specific Quick Link Categories
Community: ?portalpage=community
Forms: ?portalpage=forms
Payments: ?portalpage=payments
Services: ?portalpage=services
Support: ?portalpage=support
Resources
CivicEngage Central Documentation: